Close

This Free Trial will let you discover just how effective the Lingua Sunrise system really is!
You'll be speaking Norwegian confidently right from the very first lesson!
Speaking with a perfect accent
Understanding the natives
Cutting your learning time by up to 50%
and having fun while you're at it!
Good Luck!

GET TO KNOW ALL LINGUA SUNRISE FEATURES FOR FREE
What you will get in the Lingua Sunrise language course...
Features
21 audio lessons with 2 teachers who introduce you to the language and guide you through its pronunciation.
25 grammar lessons with easy-to-follow explanations richly illustrated with examples you can read as well as listen to.
21 dialogues based on typical everyday situations and recorded by native speakers.
25 conversation practice lessons to build your vocabulary, all recorded by native speakers.
State-of-the-art language practice software allowing you to record yourself and to compare your pronunciation with native speakers.
A quiz at the end of every lesson to test yourself and to see if you have really understood the lesson – 250 questions to help you monitor your progress.
20 culture lessons to introduce you to life in Norwegian society. Many hints how to find support as a foreigner in Norway.
1001 most common Norwegian verbs with their English equivalents. The verbs are conjugated in all the forms.
New vocabulary technology to build your personal Norwegian word list.
Several games to make you enjoy yourself and learn Norwegian at the same time even when you take a break from the lessons.
A Forum to communicate with other Lingua Sunrise members, giving you a chance to discuss your language problems various aspects of Norwegian culture.
Technical support – the Lingua Sunrise team is only minutes away whenever you need support.
All most common phrasal verbs to help you better understand spoken Norwegian.
A final exam with a huge selection of questions and a chance to print out your Norwegian certificate when you have passed the exam.
The option to download all audio lessons to your mp3 player.
Safe & Secure Payments with trusted payment processor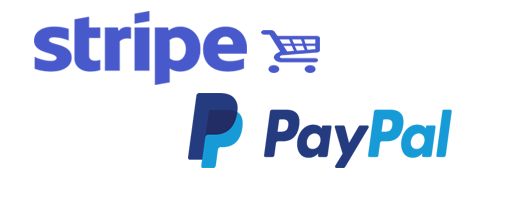 At Lingua Sunrise we value your privacy so we use only recognized payment processors. Your information is 100% secure as both Stripe and Paypal are the largest and most trusted payment processors on the Internet, processing thousands of transactions every day in more than 100 countries across 5 continents. I personally guarantee that Lingua Sunrise is easily the best Norwegian course on the Internet. If you have any questions concerning the Lingua Sunrise Norwegian course or the order process then please use the Support or the Contact Us link.